Have you ever finished a book and then not known what you should read next, or how you should go about picking a title? Or wanted to find something similar to a novel you absolutely loved? Then you're in luck, because the Novelist Plus database is a great readers' advisory resource to help you with these exact situations.
In its own words, Novelist Plus is "a comprehensive readers' advisory resource for fiction and nonfiction. With an intuitive interface and extensive proprietary content, NoveList Plus answers the question: What should I read next?" Once inside the database, you can enter a title into the search box and discover all sorts of information about it. In addition to a suggested list of similar titles you might like to read, Novelist also offers author read-alikes, published reviews of the book, and data such as genre, character, tone, writing style, and more. This tagged data is even linked, so that by clicking on something like "Genre: Adaptations, retellings, and spin-offs," you will come up with a list of recommended books with this genre.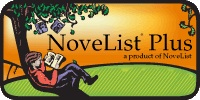 If you need assistance using the database, you can click the "Help" link at the top right of the screen for an extensive list of instructions.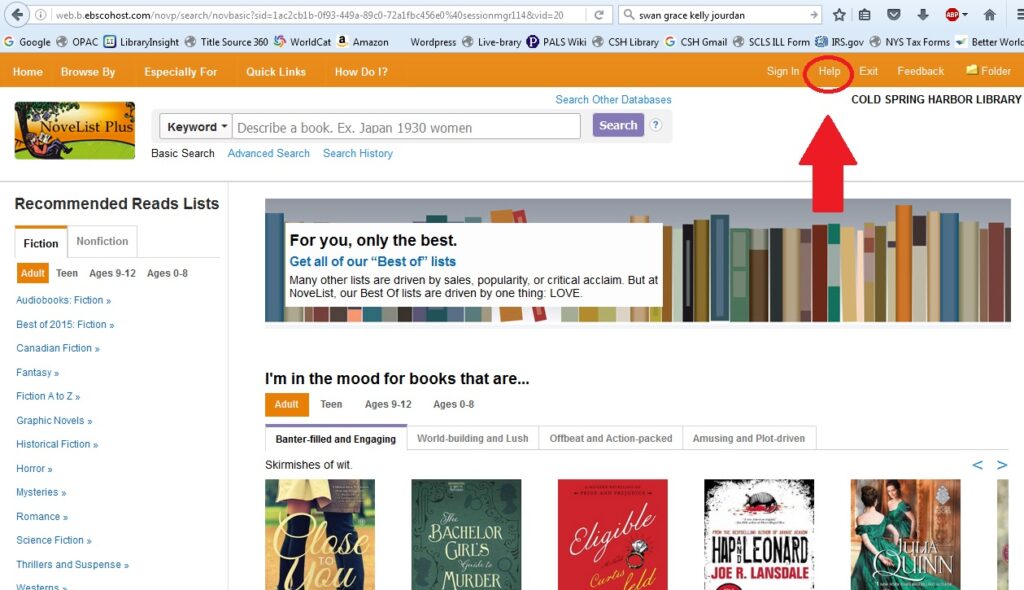 To access Novelist, visit the Library's website at www.cshlibrary.org. On the right side of the page, under the "Find" column, click on the "Novelist Plus – Find the perfect book!" link. Log in with your CSH Library card barcode and password.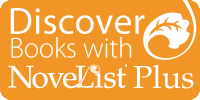 Bonus: Keep an eye out for our monthly "If you liked [this book], then try one of these [other books]" displays! Using recommendations from Novelist Plus, we create a poster with six read-alikes for a currently popular book and hang it in the lobby of the Library. For those on the go, we also post the list on our twitter and facebook pages!
April's list is for Elena Ferrante's "My Brilliant Friend":