Register for Teen and Tween Summer Reading (Grades 6-12) 
Teen Summer Reading Book Review Form
Teen Summer Reading Store!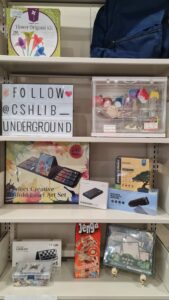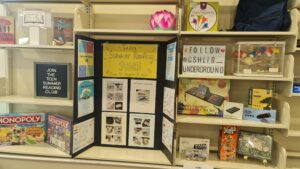 For a list of all upcoming teen events, click HERE. 
The Teen & Tween Services Department serves kids and teens from 5th to 12th grade. Our tween section, housed upstairs in the children's room, makes it easy for kids in grades 5-7 to browse books on their reading and interest levels. Teens can check out our teen fiction & non-fiction, graphic novels, video games, DVD's, board games, as well as test and college preparatory materials on the lower level in our brand new teen area!
Remember to check out our many monthly programs, community service opportunities, and other resources below! We hope to see you at the library soon.
Do you have a question, a program idea, or a material suggestion? We love to hear from you!
Please contact us at teen@cshlibrary.org.
---