Print from anywhere using any internet-enabled device, including your laptop, phone, or tablet.
To Print:
1) Go to https://siteup.ocsinc.ca/site/register to register your email address. Enter your email in the first box and choose "Cold Spring Harbor Library" in the dropdown menu.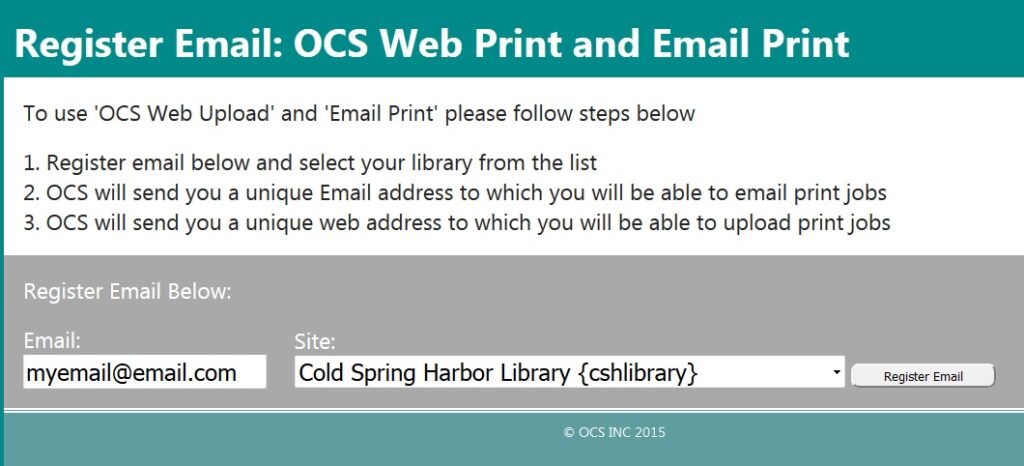 2) After registering your email address, go to https://siteup.ocsinc.ca/cshlibrary on the computer or device from which you wish to print.
3) Enter your registered email address, select the file you would like to upload to print, and choose whether you'd like to print in black and white or color.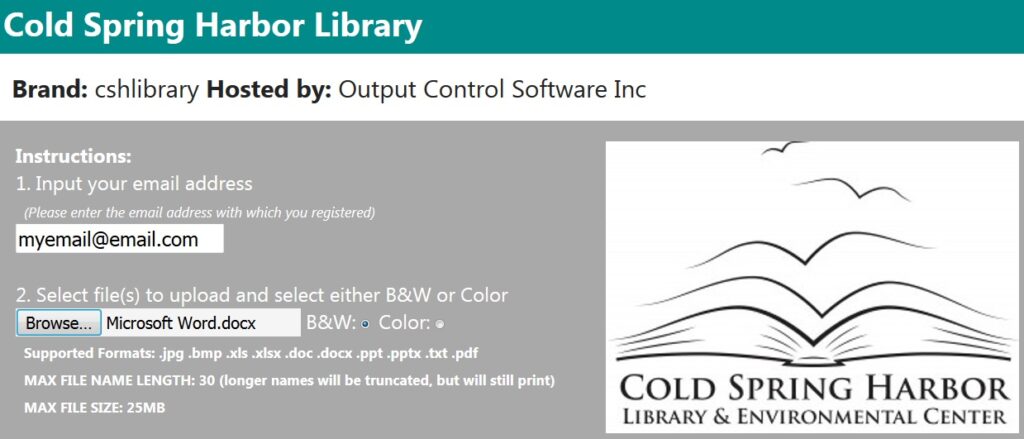 [ALTERNATIVE: Email the file you wish to print to bwletter1@ocsinc.ca for black and white copies or colorletter1@ocsinc.ca for color copies.]
4) Submit your job and write down its Job ID.

[If you emailed your files, a Job ID will be emailed to you.]
5) Go to the copy machine by the Circulation Desk and press the "Click here to begin" button on the menu screen. Then choose the "Cash" option at the next screen.
6) Deposit the cost of the print job (10¢/page for black & white copies; 25¢/page for color copies) and press "Continue." At the next screen, choose the "Print" option.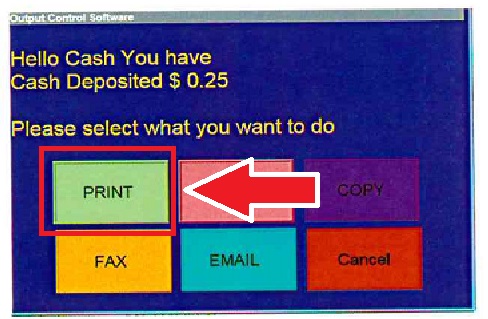 7) Enter your Job ID and press "Proceed."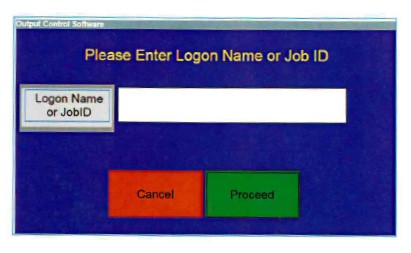 8) Check off the box(es) next to the job(s) you would like to print, and then press "Print."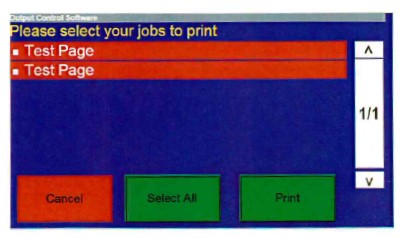 PLEASE NOTE
*Wireless printing is compatible with Word, Excel, PowerPoint, PDF, and JPEG picture files. Microsoft Publisher is not supported.
*Job sizes must be under 25MB per file.
*Once submitted, you have 24 hours to pick up your print job.