Did you know? The Library has an art gallery featuring works from local artists, which changes on a bi-monthly basis. Located on the Lower Level outside the Large Meeting Room, the gallery occupies the walls of the hallway and also flows into the Small Meeting Room.
Our gallery currently features the show "Double Vision" by local artist Susanne Corbelletta. Her Impressionist- and Classical Realist-inspired oil paintings include landscapes, still life, and abstract pieces, many of which highlight sites from around Cold Spring Harbor and Long Island.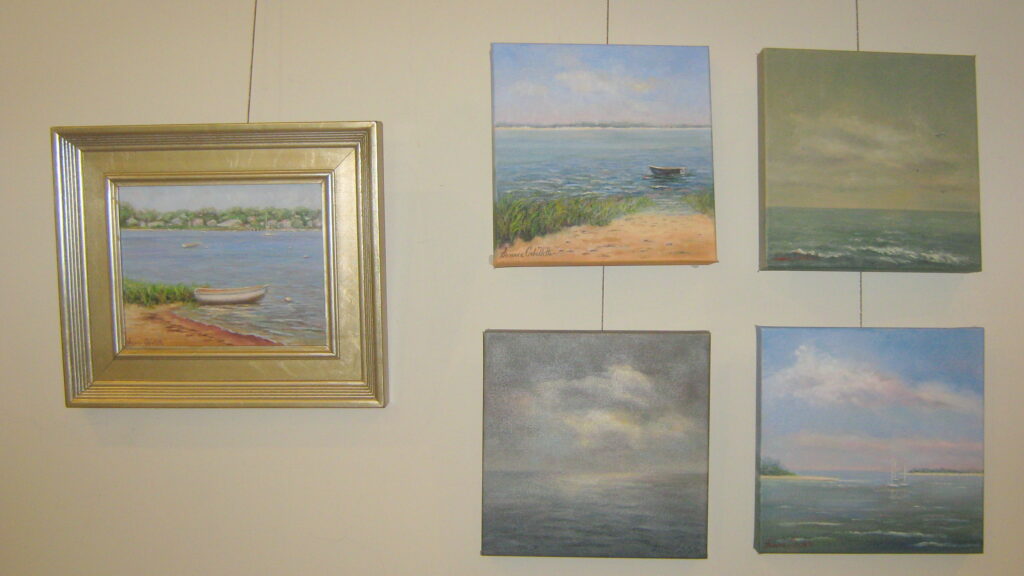 In the spring, the gallery features artwork from the children of the Cold Spring Harbor School District, from elementary school through high school.
On your next visit to the Library, take a moment to visit the gallery and marvel at the amazing works of our talented local artists.