Did you know? You can request e-book titles that are currently unavailable in Live-brary.com's catalog with the mere click of a button! Live-brary will even put it on hold and check it out to you if they decide to purchase it.
Have you ever searched through Live-brary's extensive catalog of e-books but still not found the title you're looking for? With just a few button clicks, you can request the e-book you're looking for. Follow these steps to make your request:
How to Request Unavailable E-books
1. Open the digital catalog at downloads.live-brary.com either in a browser on your computer or mobile device, or through the Overdrive app.
2. Search for your desired title or author in the search box on the top right.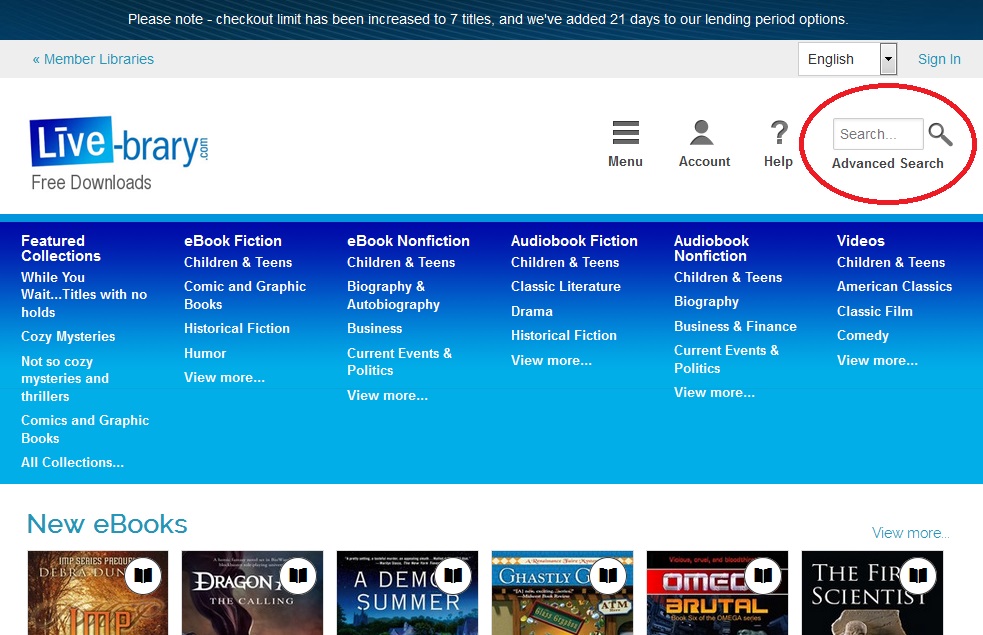 3. If what you're looking for doesn't appear, scroll to the bottom of the page and click on the blue button labeled "Add titles you can recommend."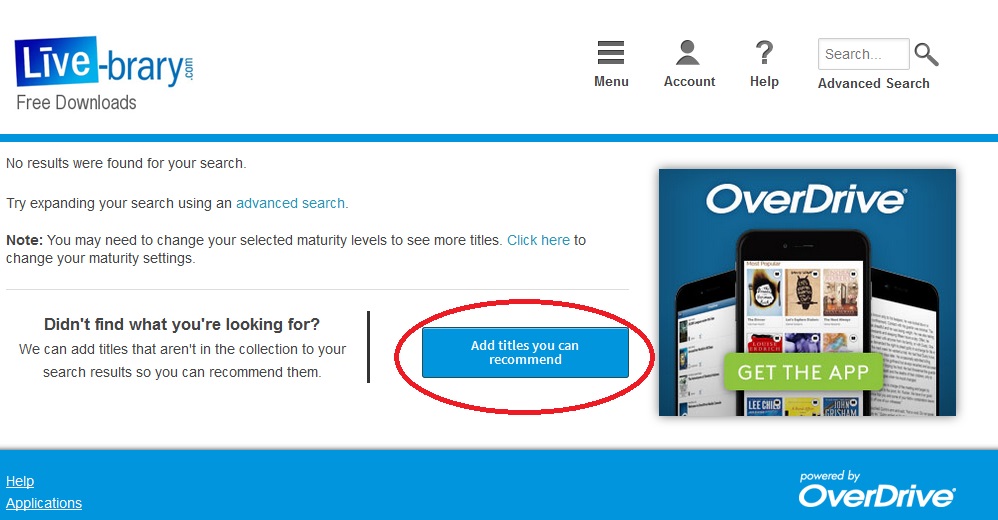 4. A selection of covers will appear according to your previous search terms. Scroll until you find your desired e-book, hover over the cover, and click the blue button labeled "Recommend."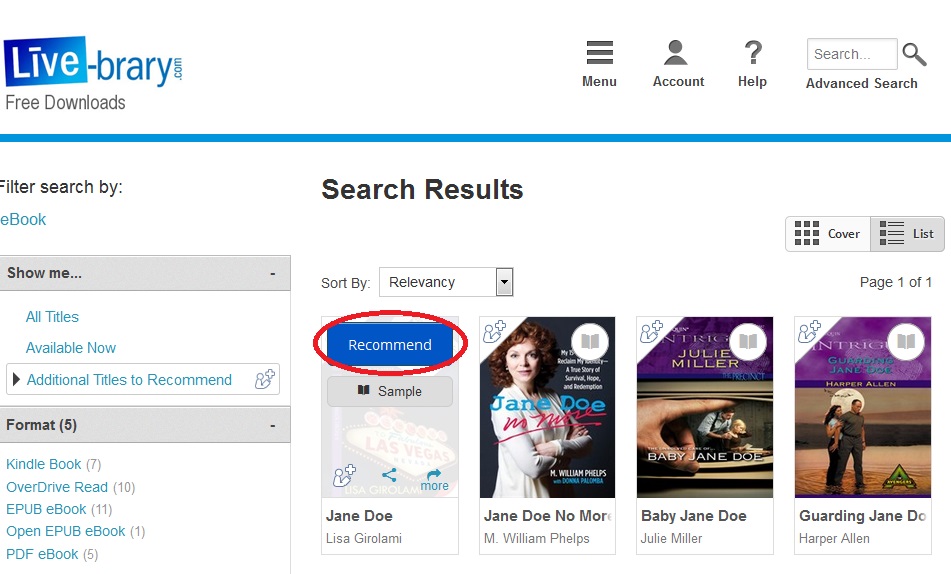 (Note: Not all unavailable e-books can be requested, as some titles are not made in the e-book format.)
5. Sign in with your library card barcode or username.
6. Choose whether or not you want the title to automatically be put on hold and checked out to you if it's purchased.
7. All done! If the e-book is purchased, you will be emailed as soon as it's available.
NOTE:
There may be a limit to the number of e-books you can request at one time. Should you get an error message stating this, wait a few days before trying to request again.
You can also follow these steps to request unavailable audiobook downloads.