Anyone who's visited the Cold Spring Harbor Library has encountered the immense metallic sculpture welcoming them into the parking lot. But did you know that this statue, titled "Three Condors," was created in 1967 by Hungarian-American artist George Gach?
Born in Budapest, George Gach (1909-1996), son of the eminent Hungarian sculptor Stephen Gach, relocated his family to Long Island in 1952. George devoted himself to painting, sculpting, and art instruction, creating over 1400 award-winning bronze sculptures and 997 paintings during his lifetime. His daughter, Susie Gach Peelle, remains a local painter and artist, and her work was recently featured in the Library's art gallery.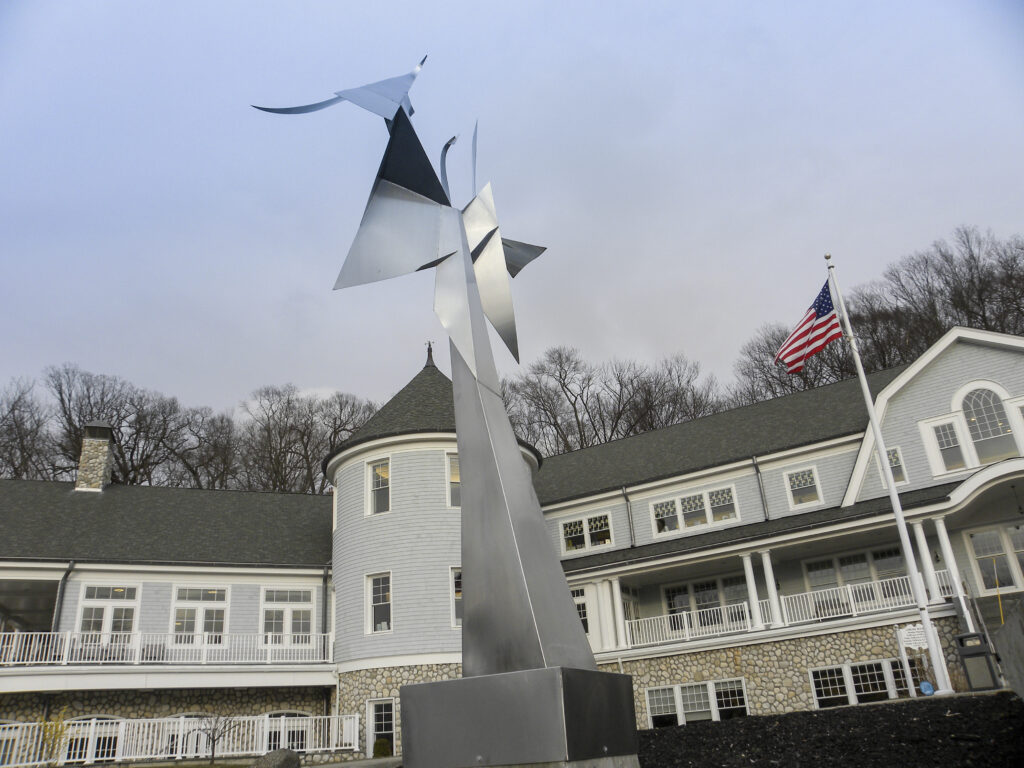 The sculpture "Three Condors" was commissioned by the Talve family almost fifty years ago for their company, Franklin Stainless Corporation. The stainless steel form represents the three brothers who founded the company, and was used as its corporate logo until 2008, when Franklin Stainless was sold. In 2011 the Talve family donated the piece to the Library, with a re-dedication ceremony held in April of the next year.
Sources
George Gach
Susie Gach Peelle