Each April, during National Library Week, book lovers in Nassau and Suffolk come together to read the same book, participate in discussions of the selection, and enjoy related events in their public libraries.
This year's Long Island Reads selection is Sag Harbor by Colson Whitehead.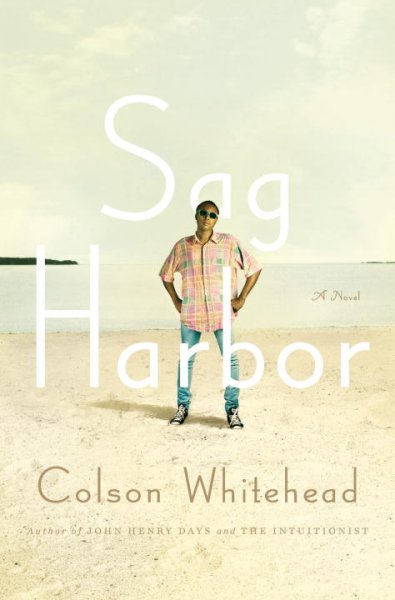 The time is 1985. Benji, the son of a lawyer and a doctor, is one of the only black kids at an elite prep school in Manhattan. He spends his falls and winters going to roller-disco bar mitzvahs and trying desperately to find a social group that will accept him.
But every summer, Benji and his brother, Reggie, escape to the East End of Sag Harbor, where a small community of African American professionals has built a world of its own. Except Benji is just as confused about this all-black refuge as he is about the white world he negotiates during the school year.
In this deeply affectionate and fiercely funny coming-of-age novel, Colson Whitehead—using the perpetual mortification of teenage existence and the desperate quest for reinvention—beautifully explores racial and class identity, illustrating the complex rhythms of the adult world.
SAG HARBOR BOOK DISCUSSIONS AT THE LIBRARY
Tuesday, April 12, 11:00 a.m.
Thursday, April 28, 7:00 p.m.
COLSON WHITEHEAD AUTHOR EVENTS
Colson Whitehead will be speaking on Thursday, April 14 at the Rogers Memorial Library in Southampton at 3:00 p.m. and at the Plainview-Old Bethpage Public Library at 7:30 p.m. Tickets are not required.  Seating will be on a first-come, first-served basis.