Through this program, district residents can visit some of the area's great museums for free.
Cold Spring Harbor Fire House Museum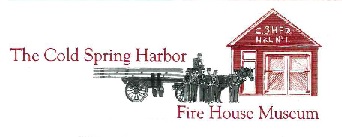 We invite you to step into the past. Visit our Nationally Registered Fire House (circa 1896). Let your imagination take you back to a time when neighbors stood side by side in the small whaling port of Cold Spring Harbor and fought the ravages of fire.
Cold Spring Harbor Fish Hatchery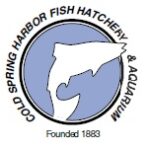 Tour the largest living collection of New York State freshwater reptiles, fish and amphibians.
Pass admits 2 adults and 4 children under 18.
Cold Spring Harbor Whaling Museum

Discover the whaling history of Cold Spring Harbor and Long Island, and attend events highlighting the relationship between people and the ocean.
Pass admits 2 adults and accompanying children, up to 6 people.
Cradle of Aviation Museum

Learn about the history of aviation and space exploration through hands-on exhibits, aircraft, and short films.
Pass admits 2 adults and 2 children age 18 or younger.
Guggenheim Museum

Explore collections of Impressionist, Post-Impressionist, early Modern, and contemporary art.
Pass admits 4 adults or 4 students per pass; additional adults/students are half-price; children under 12 are free. Also admits 4 adults and up to 4 children under 18 to the Brooklyn Museum.
Intrepid Sea, Air & Space Museum

Learn about military and maritime history through a collection of vessels and aircraft, including the space shuttle Enterprise.
Pass admits up to 6 people. MUST show one CSH Library card and the Intrepid pass.
Long Island Children's Museum

Play the day away in a variety of themed galleries, from bubble making, to climbing, to musical instruments and more.
Pass admits 4 people. No adults without children, nor children unaccompanied by an adult will be admitted.
Nassau County Museum of Art

Browse exhibitions of European and American art focused on the 19th, 20th, and 21st centuries.
Pass admits 2 adults and 4 children.
Old Westbury Gardens

Experience a guided tour of Westbury House, a Charles II-style mansion furnished with fine English antiques and decorative arts, and its beautiful gardens.
Pass admits 2 adults and accompanying children.
Suffolk County Vanderbilt Museum & Planetarium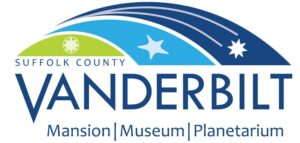 Tour the living quarters of Vanderbilt's Gold Coast mansion, filled with priceless art and furnishings; explore collections of animal specimens and artifacts from cultures around the world in the museum; or view a sky show and attend an astronomy program at the planetarium.
Pass admits 2 adults and 4 children under age 18 to free general museum admission, exhibits, mansions tours, and one planetarium show per family member.
The New York Historical Society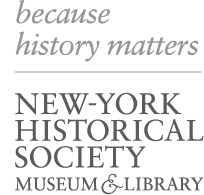 The oldest museum in New York City, The New York Historical Society houses historical artifacts, American art, and other pieces of the city's, state's, and country's history.
Raynham Hall Museum

New Museum Pass coming this winter! Raynham Hall, located in the nearly 300 year-old historic Townsend family home in Oyster Bay, provides a window into Long Island history, and what it meant to be leading merchants, and heroic patriots while exploring the worlds of espionage, domestic life and the decorative arts over the last several hundred years.
Pass admits 2 adults and 2 children
Empire State Pass
The Empire Pass is your key to all-season enjoyment at New York State Parks. It provides unlimited day-use vehicle entry to most facilities operated by New York State Parks and the State Dept. of Environmental Conservation including forests, beaches, trails and more. Learn where the Empire Pass is Accepted.
---
• Passes are for use by Cold Spring Harbor card holders in good standing, 18 and older, and are available for borrowing at the Information Services Desk.
• Reservations will be taken up to three months in advance of the desired date, subject to availability on a first come, first served basis. To reserve a pass or for more information call or visit the Information Services desk on the main floor, 631-692-6820.
• Passes may be borrowed for three days, except if borrowed Thursday, in which case they will be due Monday. The passes must be returned to the Information Services Desk during library operating hours. Passes may not be placed in the book drop.
• Late charges are $10.00 per day. Any user who loses a pass will be charged the replacement cost of that museum pass.
• Each museum reserves the right to determine the rules and regulations governing the use of the museum pass.
• Only one pass reservation at a time is permitted per family.