Teen Services
The Teen Services Department seeks to foster a love and appreciation of reading, learning and good citizenship through volunteerism for residents in grades 6-12. We offer the best in teen literature and non-fiction, practical and diverse programs and volunteer opportunities.
Our main print and non-print materials include; fiction and non-fiction literature, graphic novels, audio books and Playaways, college guidebooks, and test preparation materials. Through our online resources we also seek to instill in teens the skills necessary to perform timely and effective research for academic success.
Check out our newest online resource!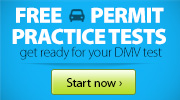 Come to our book discussion on Thursday, May 21st at 7pm! Fallen by Lauren Kate There's something achingly familiar about Daniel Grigori. Mysterious and aloof, he captures Luce Price's attention from the moment she sees him on her first day at the Sword & Cross boarding school in sultry Savannah, Georgia. He's the one bright […]
read more...
Sometimes, you just need a book with a happy ending. Or a love story (romantic love, friend love, etc). Here are some top picks. Click on the cover to see if we have a copy, or to see if the book is available in e-book form. Simon vs. the Homo Sapiens Agenda by Becky Allberetti […]
read more...
April showers bring … more books. So many books. Go read a book!                                
read more...
Come to our book discussion on Friday, April 17th at 3pm! Delirium by Lauren Oliver In an alternate United States, love has been declared a dangerous disease, and the government forces everyone who reaches eighteen to have a procedure called the Cure. Living with her aunt, uncle, and cousins in Portland, Maine, Lena Haloway is […]
read more...
Looking for a great sports story with a female protagonist? Look no further! Bates, Sonya Spreen. Topspin. 2013. 147p. At a junior tournament in Melbourne, Kat finds herself caught in the middle of a plot to sabotage the star tennis player. Cross, Shauna. Derby Girl. 2007. 234p. When sixteen-year-old rebel Bliss Cavendar, who is miserable […]
read more...
March into this month armed with some great books and Playaways.                          
read more...