Teen Services
The Teen Services Department seeks to foster a love and appreciation of reading, learning and good citizenship through volunteerism for residents in grades 6-12. We offer the best in teen literature and non-fiction, practical and diverse programs and volunteer opportunities.
Our main print and non-print materials include; fiction and non-fiction literature, graphic novels, audio books and Playaways, college guidebooks, and test preparation materials. Through our online resources we also seek to instill in teens the skills necessary to perform timely and effective research for academic success.
Check out our newest online resource!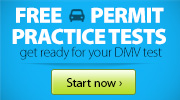 Come to our book discussion on Friday, April 17th at 3pm! Delirium by Lauren Oliver In an alternate United States, love has been declared a dangerous disease, and the government forces everyone who reaches eighteen to have a procedure called the Cure. Living with her aunt, uncle, and cousins in Portland, Maine, Lena Haloway is […]
read more...
Looking for a great sports story with a female protagonist? Look no further! Bates, Sonya Spreen. Topspin. 2013. 147p. At a junior tournament in Melbourne, Kat finds herself caught in the middle of a plot to sabotage the star tennis player. Cross, Shauna. Derby Girl. 2007. 234p. When sixteen-year-old rebel Bliss Cavendar, who is miserable […]
read more...
March into this month armed with some great books and Playaways.                          
read more...
The American Library Association Youth Media Awards were on Monday, February 2, 2015. Below is a list of all award-winners aimed at teenagers. Alex Awards – ten books written for adults with special appeal for 12-18 year olds All the Light We Cannot See by Anthony Doerr Bellweather Rhapsody by Kate Racculia Bingo's Run by […]
read more...
March is Women's History Month, and we'd like to highlight some titles, nonfiction and fiction, that we're super excited about. Caravantes, Peggy. The Many Faces of Josephine Baker: Dancer, Singer, Activist, Spy. 2015. An in-depth portrait of the famous entertainer's complex life discusses her impoverished childhood, rise to fame in Europe, espionage work for the […]
read more...
Come to our book discussion on Friday, March 13th at 3pm! Fifteen-year-old Daisy is sent from Manhattan to England to visit her aunt and cousins she's never met: three boys near her age, and their little sister. Her aunt goes away on business soon after Daisy arrives. The next day bombs go off as London […]
read more...