Teen Services
The Teen Services Department seeks to foster a love and appreciation of reading, learning and good citizenship through volunteerism for residents in grades 6-12. We offer the best in teen literature and non-fiction, practical and diverse programs and volunteer opportunities.
Our main print and non-print materials include; fiction and non-fiction literature, graphic novels, audio books and Playaways, college guidebooks, and test preparation materials. Through our online resources we also seek to instill in teens the skills necessary to perform timely and effective research for academic success.
Check out our newest online resource!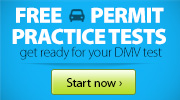 The following textbook is now available for in-library use. Textbooks are located on the Main Level, next to the Information Services desk. Ecce Romani I – Third Edition
read more...
We're going through all the book reviews submitted by teens this summer – and we're proud to announce the most reviewed authors! First place, with 8 reviews is Richelle Mead. Because of the amount of reviews, we will be ordering more copies of her teen books for the Young Adult section. Second place, with 7 […]
read more...
The 2014 Teen Summer Reading Club theme was "Spark a Reaction," and did we spark a reaction! 66 teens signed up for the Summer Reading Club throughout the summer. Miss Kate, the Young Adult librarian, challenged the teens: if they collectively read more than 10,000 pages, she would dye her hair a wacky color. The […]
read more...
Yeah, you're going to want to sleep with the lights on. Enjoy these creepy when the sun is out! Andrews, V.C. Flowers in the Attic. 2005, 1979. Ensconced in the attic of their grandparents' fabulous mansion by their abusive grandmother and dangerously selfish mother, Cathy, Chris, and their two younger siblings endure years of torment […]
read more...
Some are dark, some are chilling, some are a modern retelling of an old and familiar story. Curl up with one of these fairy tales today. Carmody, Isobelle and Nan McNab. The Wilful Eye. 2013. Inspired by such classic fairy tales as "Beauty and the Beast," and "The Snow Queen," collects six stories carrying universal […]
read more...