Teen Services
The Teen Services Department seeks to foster a love and appreciation of reading, learning and good citizenship through volunteerism for residents in grades 6-12. We offer the best in teen literature and non-fiction, practical and diverse programs and volunteer opportunities.
Our main print and non-print materials include; fiction and non-fiction literature, graphic novels, audio books and Playaways, college guidebooks, and test preparation materials. Through our online resources we also seek to instill in teens the skills necessary to perform timely and effective research for academic success.
Check out our newest online resource!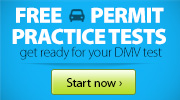 Join us for our book discussion on Wednesday, September 23rd at 2pm! Paper Towns by John Green Quentin Jacobsen has spent a lifetime loving the magnificently adventurous Margo Roth Spiegelman from afar. So when she cracks open a window and climbs back in the middle of the night – dressed like a ninja and summoning […]
read more...
Wow! This summer 84 teens, going into grades 6-12, signed up for our Teen Summer Reading Club. Teens read a combined 34,760 pages! This was sadly 35,240 pages short of the goal Miss Kate set for them (70,000 pages), so she won't be dying her hair purple after all. This summer we also offered the […]
read more...
Vlahos, Len. The Scar Boys. 2014. Harry Jones was horribly disfigured in a childhood accident and despite years of therapy, he has never been able to move beyond his scarred appearance until he plays with The Scar Boys, a punk rock band. 2015 William C. Morris Award finalist Waid, Mark, and Paul Azaceta. Potter's Field. […]
read more...
Only a few days left to report on your summer reading! Need something to read? Check out our latest acquisitions to the teen collection.                                                              
read more...
Taylor, Kim. Bowery Girl. 2006. Two orphaned teenage girls in New York's tenements in 1883 realize that their dream of saving enough money to move to Brooklyn across the newly built bridge may be achieved if they learn new trades at a nearby settlement house, rather than continuing their lives of prostitution and stealing. Thoms, […]
read more...
Sabar, Ariel. Heart of the City: Nine Stories of Love and Serendipity on the Streets of New York. 2011. Nine real-life stories about couples who met in some of New York City's iconic locations. Postscripts at the end of the book relate how the relationships turned out. Santiago, Esmeralda. When I Was Puerto Rican. 2006. […]
read more...