Teen Services
The Teen Services Department seeks to foster a love and appreciation of reading, learning and good citizenship through volunteerism for residents in grades 6-12. We offer the best in teen literature and non-fiction, practical and diverse programs and volunteer opportunities.
Our main print and non-print materials include; fiction and non-fiction literature, graphic novels, audio books and Playaways, college guidebooks, and test preparation materials. Through our online resources we also seek to instill in teens the skills necessary to perform timely and effective research for academic success.
Check out our newest online resource!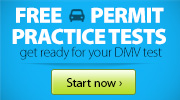 We are super excited to be hosting Live-brary's Makerbot II (3D printer) for the next two weeks! The Makerbot II was set up earlier Friday in our Children's room. On Wednesday, November 19, from 4-6pm we will be having a reception to show off the 3D printer. Juice and cookies will be available, and we […]
read more...
Hello November! We're always thankful for great new books to read.                                                                                          […]
read more...
A selection of fiction titles for your reading pleasure. Happy Halloween! Cabot, Meg. Jinx. 2009. Sixteen-year-old Jean "Jinx" Honeychurch, the descendant of a witch, must leave Iowa to live with relatives in Manhattan after the first spell she casts goes awry, but she will have to improve her skills to stop her cousin from practicing […]
read more...
Eleanor & Park by Rainbow Rowell Splintered by A.G. Howard  The Rithmatist by Brandon Sanderson The 5th Wave by Rick Yancey Monument 14: Sky on Fire by Emmy Laybourne Earth Girl by Janet Edwards The Testing by Joelle Charbonneau Steelheart by Brandon Sanderson Siege and Storm by Leigh Bardugo The Eye of Minds by James […]
read more...
We have a creeptastic selection of fantastic books. Here is a compilation of our horror novel selections from September 2014. Aguirre, Ann. Mortal Danger. 2014. 376p. YA AGU Baron, Ruth. Defriended. 2013. 248p. YA BAR Bick, Ilsa J. White Space. 2014. 551p. YA BIC Carroll, Emily. Through the Woods: Stories. 2014. YA GRAPHIC CAR Chupeco, […]
read more...
All of a sudden, bam! The weather got cooler and chillier. Some of these books will help keep you warm (Hello, Knits for Nerds), while a few are guaranteed to give you chills (hello Amity, and Welcome to the Dark House). Don't forget to stop by the library this month!           […]
read more...