Teen Services
The Teen Services Department seeks to foster a love and appreciation of reading, learning and good citizenship through volunteerism for residents in grades 6-12. We offer the best in teen literature and non-fiction, practical and diverse programs and volunteer opportunities.
Our main print and non-print materials include; fiction and non-fiction literature, graphic novels, audio books and Playaways, college guidebooks, and test preparation materials. Through our online resources we also seek to instill in teens the skills necessary to perform timely and effective research for academic success.
Check out our newest online resource!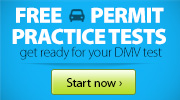 Sabar, Ariel. Heart of the City: Nine Stories of Love and Serendipity on the Streets of New York. 2011. Nine real-life stories about couples who met in some of New York City's iconic locations. Postscripts at the end of the book relate how the relationships turned out. Santiago, Esmeralda. When I Was Puerto Rican. 2006. […]
read more...
Racculia, Kate. Bellweather Rhapsody. 2014. A high school music festival goes awry when a young prodigy disappears from the most infamous room in the Bellweather Hotel in a town in New York State. 2015 Alex Award Winner Raphael, Marie. Streets of Gold: a novel. 2001. After fleeing Poland and conscription in the Russian czar's army, Stefan and […]
read more...
Nelson, Vaunda Micheaux. No Crystal Stair: A Documentary Novel of the Life and Work of Lewis Michaux, Harlem Bookseller. 2012. The owner of Harlem's National Memorial African Bookstore, Lewis Michaux, was passionate about knowledge. His bookstore became a legendary influence on people worldwide. 2013 Coretta Scott King Honor New York Times Company. Sultans of Swat: […]
read more...
Mack, Tracy. Birdland. 2003. Thirteen-year-old Jed spends Christmas break working on a school project filming a documentary about his East Village, New York City, neighborhood, where he is continually reminded of his older brother, Zeke, a promising poet who died the summer before. Manzano, Sonia. The Revolution of Evelyn Serrano. 2012. In New York City's […]
read more...
Hallenbeck, Bruce. Monsters of New York: Mysterious Creatures in the Empire State. 2013. From the Adirondacks and the Catskills to the depths of Lake Champlain and the shores of Montauk, Monsters of New York takes the reader on a journey covering bizarre beasts of the Empire State. Haring Fabend, Firth. New Netherland in a Nutshell. […]
read more...
July, July! Kick off this gloriously hot and lazy month with 60 new books – nonfiction, fiction, graphic novels, all sorts of awesome stuff. Remember, if you haven't, sign up and participate in the Teen Summer Reading Club at the library!                             […]
read more...