Teen Services
The Teen Services Department seeks to foster a love and appreciation of reading, learning and good citizenship through volunteerism for residents in grades 6-12. We offer the best in teen literature and non-fiction, practical and diverse programs and volunteer opportunities.
Our main print and non-print materials include; fiction and non-fiction literature, graphic novels, audio books and Playaways, college guidebooks, and test preparation materials. Through our online resources we also seek to instill in teens the skills necessary to perform timely and effective research for academic success.
Check out our newest online resource!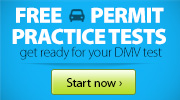 We have crisp autumn nights again (at least, that's what I'm hoping, writing this in late September). The days are getting shorter, the leaves are falling. There are football games, there are projects, there are apples to be picked. Pick a book, any book, to enjoy on one of these spookier nights.       […]
read more...
We have two fantastic programs, just for tweens in grades 5-8 this October! Give us a call at 631-692-6820 to register! First off, on Wednesday, October 7, local art teacher and crafty lady extraordinaire, Doris Benter, will be leading an Emoji Clip On Pouch workshop. It's a 6:30pm, and it's going to be *awesome*. If […]
read more...
Join us for our book discussion on Friday, October 23rd at 3pm! Pride and Prejudice and Zombies by Seth Grahame-Smith 'It is a truth universally acknowledged that a zombie in possession of brains must be in want of more brains.' So begins Pride and Prejudice and Zombies, an expanded edition of the beloved Jane Austen […]
read more...
School already started — and now you have a three day weekend ahead of you! Stop on by and pick up some fantastic new fiction (and nonfiction, and graphic novels) to keep busy.                                                  […]
read more...
Ahhh … school has started. And so has the relentless quest to rack up volunteering hours. Not only can you volunteer at the library, you can also earn community service credit by attending our Teen Advisory Boards! What is this, you ask? Each month teens in grades 6-12 get to spend an hour at the […]
read more...
Join us for our book discussion on Wednesday, September 23rd at 2pm! Paper Towns by John Green Quentin Jacobsen has spent a lifetime loving the magnificently adventurous Margo Roth Spiegelman from afar. So when she cracks open a window and climbs back in the middle of the night – dressed like a ninja and summoning […]
read more...