Teen Services
The Teen Services Department seeks to foster a love and appreciation of reading, learning and good citizenship through volunteerism for residents in grades 6-12. We offer the best in teen literature and non-fiction, practical and diverse programs and volunteer opportunities.
Our main print and non-print materials include; fiction and non-fiction literature, graphic novels, audio books and Playaways, college guidebooks, and test preparation materials. Through our online resources we also seek to instill in teens the skills necessary to perform timely and effective research for academic success.
Check out our newest online resource!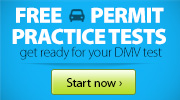 This list is published annually by School Library Journal. fiction Abbott, Megan E. The Fever. A small town comes unraveled after a young teen has a frightening, unexplained seizure in her high school class and rumors of a hazardous illness quickly move through the school and the community, spreading hysteria and destroying friendships and families. […]
read more...
Here it is – our last New Book Friday for 2014! With the upcoming winter break, make sure to check out a pile of books to read and enjoy.                                      
read more...
Our friends over at Kirkus Reviews have published their list of the Best Teen Books of 2014. We are more than delighted to share this list with you! All quotes are from Kirkus Reviews. The Islands at the End of the World by Austin Aslan. "A suspenseful and engaging series opener made all the more […]
read more...
We are super excited to be hosting Live-brary's Makerbot II (3D printer) for the next two weeks! The Makerbot II was set up earlier Friday in our Children's room. On Wednesday, November 19, from 4-6pm we will be having a reception to show off the 3D printer. Juice and cookies will be available, and we […]
read more...
Hello November! We're always thankful for great new books to read.                                                                                          […]
read more...
A selection of fiction titles for your reading pleasure. Happy Halloween! Cabot, Meg. Jinx. 2009. Sixteen-year-old Jean "Jinx" Honeychurch, the descendant of a witch, must leave Iowa to live with relatives in Manhattan after the first spell she casts goes awry, but she will have to improve her skills to stop her cousin from practicing […]
read more...