Teen & In BeTween Services
The Teen & In BeTween Services Department serves kids and teens from grade 5-12. Our In BeTween section is housed upstairs in the children's department and is growing every day! Geared towards kids in grades 5-7, this collection makes it easier for kids to browse books on their reading and interest levels. We also offer many programs specifically for "In BeTweens." Take a look at our In BeTween programs taking place this summer!
Our Teen area on the lower level is growing as well. Check out our summer reading displays downstairs and take home some of our great new YA titles. We also have many programs this summer for teens.
Please remember to register as these programs do fill up! Download a copy of the Teen & In BeTween summer program calendar so you don't miss any of our great programs.
We hope that you will join us for the 2016 2016 Teen & In BeTween Summer Reading Club. By reading and completing short book reviews, kids entering grades 6-12 can earn gift certificates to Game Stop, Book Revue, Ben & Jerry's, Escape Pod Comics, iTunes, Starbucks, and Amazon! You can sign up at the library beginning June 23rd.
For every program attended this summer, Teens & In BeTweens will be entered to win one of our raffle baskets. Look for the baskets on the Lower Level beginning July 5th.
Teens entering grades 7-12 are also welcome to volunteer at the library to satisfy community service requirements. We require that you attend one of our orientation meetings, held every Thursday at 6:30pm, prior to signing up for volunteer hours.
We always invite you to explore our print and non-print materials including fiction and non-fiction literature, graphic novels, audio books and Playaways, college guidebooks, online resources, and test preparation materials. Please contact Caitlin Sempowich at csempowich@cshlibrary.org for any questions about Teen or In BeTween resources or programs!
Check out our newest online resource!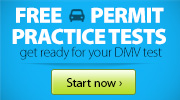 Save
Join us on Thursday, December 17th at 7pm for a book discussion! Scott Pilgrim's life is totally sweet. He's 23 years old, he's in a rock band, he's "between jobs," and he's dating a cute high school girl. Nothing could possibly go wrong, unless a seriously mind-blowing, dangerously fashionable, rollerblading delivery girl named Ramona Flowers […]
read more...
Join us on Tuesday, November 17 at 3pm for (yet another) book discussion! Tiger's Curse by Colleen Houck The last thing teenager Kelsey Hayes thought she'd be doing over the summer was meeting Ren, a mysterious white tiger and cursed Indian prince! When she learns she alone can break the Tiger's curse, Kelsey's life is […]
read more...
We have crisp autumn nights again (at least, that's what I'm hoping, writing this in late September). The days are getting shorter, the leaves are falling. There are football games, there are projects, there are apples to be picked. Pick a book, any book, to enjoy on one of these spookier nights.       […]
read more...
We have two fantastic programs, just for tweens in grades 5-8 this October! Give us a call at 631-692-6820 to register! First off, on Wednesday, October 7, local art teacher and crafty lady extraordinaire, Doris Benter, will be leading an Emoji Clip On Pouch workshop. It's a 6:30pm, and it's going to be *awesome*. If […]
read more...
Join us for our book discussion on Friday, October 23rd at 3pm! Pride and Prejudice and Zombies by Seth Grahame-Smith 'It is a truth universally acknowledged that a zombie in possession of brains must be in want of more brains.' So begins Pride and Prejudice and Zombies, an expanded edition of the beloved Jane Austen […]
read more...
School already started — and now you have a three day weekend ahead of you! Stop on by and pick up some fantastic new fiction (and nonfiction, and graphic novels) to keep busy.                                                  […]
read more...