Teen Services
The Teen Services Department seeks to foster a love and appreciation of reading, learning and good citizenship through volunteerism for residents in grades 6-12. We offer the best in teen literature and non-fiction, practical and diverse programs and volunteer opportunities.
Our main print and non-print materials include; fiction and non-fiction literature, graphic novels, audio books and Playaways, college guidebooks, and test preparation materials. Through our online resources we also seek to instill in teens the skills necessary to perform timely and effective research for academic success.
Check out our newest online resource!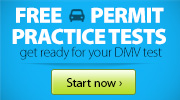 Hallenbeck, Bruce. Monsters of New York: Mysterious Creatures in the Empire State. 2013. From the Adirondacks and the Catskills to the depths of Lake Champlain and the shores of Montauk, Monsters of New York takes the reader on a journey covering bizarre beasts of the Empire State. Haring Fabend, Firth. New Netherland in a Nutshell. […]
read more...
July, July! Kick off this gloriously hot and lazy month with 60 new books – nonfiction, fiction, graphic novels, all sorts of awesome stuff. Remember, if you haven't, sign up and participate in the Teen Summer Reading Club at the library!                             […]
read more...
Farnsworth, Cheri. Haunted Hudson Valley: Ghosts and Strange Phenomena of New York's Sleepy Hollow Country. 2010. Contains accounts of paranormal activity in and around New York's Hudson River Valley, including hauntings, ghosts, and UFOs. Finney, Jack. Time and Again. 1995. This novel is about an experiment that causes 20th century illustrator Si Morley to step […]
read more...
Carter, Graydon and David Friend (Eds.). Bohemians, Bootleggers, Flappers and Swells: The Best of Early Vanity Fair. 2014. Vanity Fair editor Graydon Carter introduces these fabulous pieces written between 1913 and 1936, when the magazine published a murderers' row of the world's leading literary lights. Bohemians, Bootleggers, Flappers and Swells features great writers on great […]
read more...
Anderson, Laurie Halse. The Impossible Knife of Memory. 2014. After five years on the road, Hayley and her father, an ex-soldier suffering from PTSD, try to make a new life in an upstate New York town. But will the past get in the way of their future? 2014 School Library Journal Best Books: Young Adult […]
read more...
This summer we will have a series of recommended books for teens and adults that fit the theme "Explore New York: Every Hero Has a Story." Check back every week to see what books are featured! * The list the books will be selected from is "Every Hero Has a Story! Explore New York: […]
read more...