Storytimes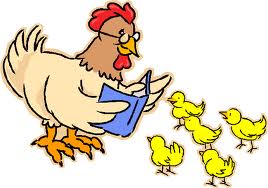 Storytime Schedule
Registration with a Cold Spring Harbor Library card is on-going for all storytimes. Children must be the appropriate age. Parents are required to remain in the library during all programs.
Babies, Stories & Play
Mondays @ 9:45am
For children ages birth to 12 months, with adult.
Join us for a short storytime followed by open play for your little one. Meet new parents, babies, and toddlers in your neighborhood.
Mother Goose Time
Tuesdays and Wednesdays @ 10:30 am
For children ages 13-24 months, with adult.
Introduce your young ones to the joys of reading. Enjoy sharing Mother Goose rhymes, songs and movement with your child!

Toddler Time
Thursdays and Fridays @ 10:30 am
For children ages 2-3, with adult.
A beginning story time filled with more advanced books/stories, songs, fingerplays and movement.
Preschool Storytime
Wednesdays @ 2pm
For children ages 3 and 4.
Your child's first independent storytime. Fun stories, songs, action plays and crafts will be enjoyed!
Save
Save